Released on the 5th of September, 'Ye Duniya Tumhari Hai' shows notreal and Hashparker combine efforts to paint a motivating soundscape. The album consists of 10 tracks and runs for 23 minutes. Although lacking features, the album is a testament to the caliber notreal and Hashparker hold as a rapper-producer duo.

'Ye Duniya Tumhari Hai' depicts the mindset that an artist, or an individual for that matter, essentially has. The album talks about how one often doubts oneself and falls into the darkness of diffidence. It is quite introspective considering that a conversation between notreal and Hashparker is played as the intro named 'Sapne', it shows how the artists are reconsidering their choices regarding music as a career but then they reassure themselves by pointing out how music is way more than what they think of it, and how impactful it is to them. This theme is very well presented by the artists as it creates an outline for the following tracks.

Out of the 10 tracks, a couple of standouts worth mentioning would be 'Paisa' and 'Sunflower and Honeybee'. The track Paisa features a well-produced bounce beat that notreal drives through with clever writing and interesting flows. The catchy hook of the track and the verses show the struggles an artist faces in the industry while also presenting a contrasting perspective. The track 'Sunflower and Honeybee' narrates a real-life experience that Hashparker had in notreal's vocals. Although, the beauty of the track comes from the way a Sunflower and Honeybee's tale is used metaphorically to represent the contrasting lives. Other tracks such as "Duniya Freestyle", "Roshni" and "Lakeeren" further add to the suggested meaning the album has to convey.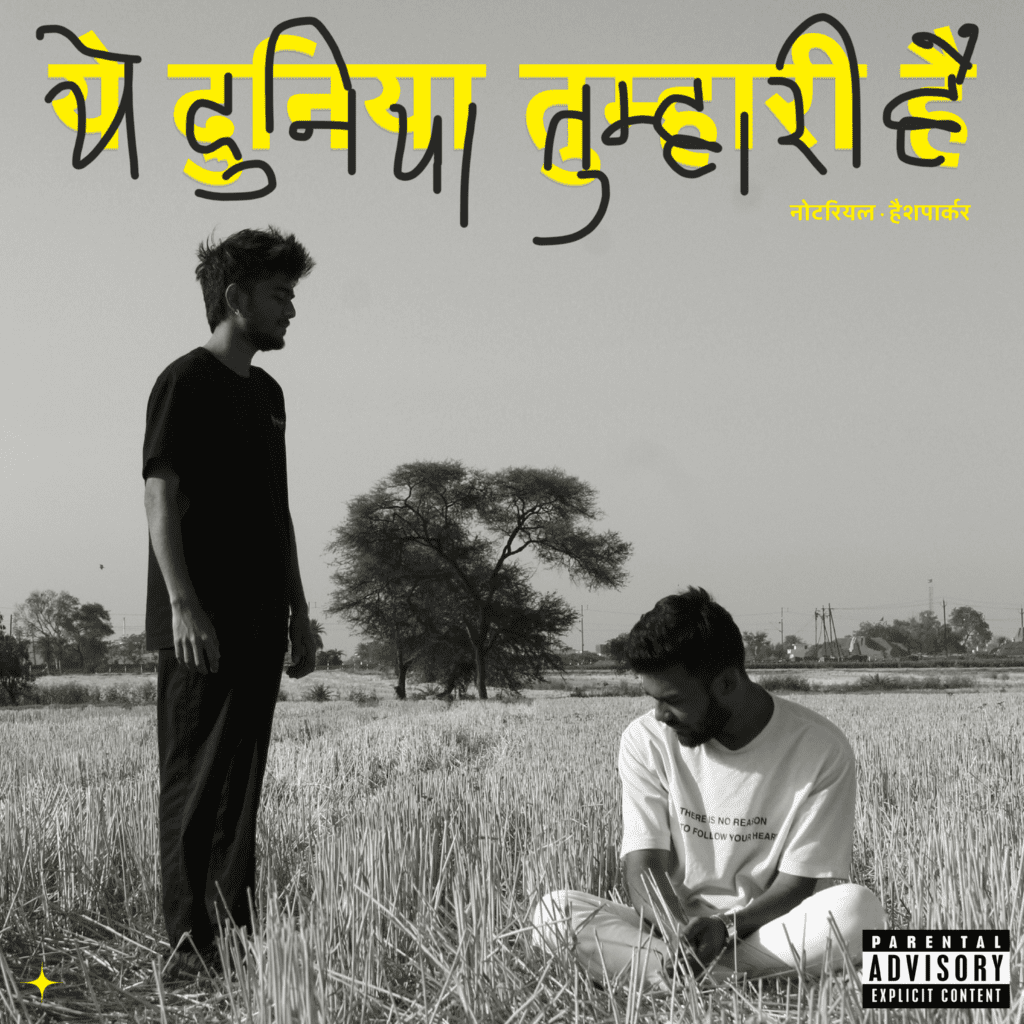 'Ye Duniya Tumhari Hai' also shows how perfectly both artists can blend in their styles to curate a full-length thematic project. From notreal's vocals, his flows, and the emotions that he puts in the verses to make sure the listener experiences what's intended while making his own interpretations offered by the metaphorical settings and themes, to Hashparker's music and production skills, the album goes a step ahead to set an example on how a flawless duo performs.