Young Indians today have taken to the concept of festivals rather differently. Music becoming the core of festivities in the country transcends language, culture and even nationalities. As the one binding force that religiously gathers avid listeners to key locations and experiences, India is the fastest growing market for music festivals in the world.
Indian music experiences are evolving rapidly enough to keep up the demands and expectations of a multicultural audience that visit it. The periphery of music festivals in India are dotted with cultural and community based experiences. Starting October, festival season kicks off in full fervor and a slew of international and local acts are set to gravitate towards major Indian cities. This is the first year since the pandemic that the country is set to witness back to back shows.
With that in mind, here are some of the best music festivals India has to offer all year round.
Note: This list is no particular order.
I. Ziro Festival of Music
Enveloped deep within the valleys of Arunachal Pradesh, Ziro is a festival that endorses tourism, culture and the very best of local Indian music. With a mindfully curated line up of Indian indie artists and prolific bands, Ziro festival also offers a glimpse into the local cultures of the people residing in Arunachal Pradesh. This includes movement classes, tapestry making, indigenous music workshops, village walks, birdwatching and butterfly trails.
Dates: 28th September-3rd October, 2023
Price: Rs. 2500 onwards
Know more here.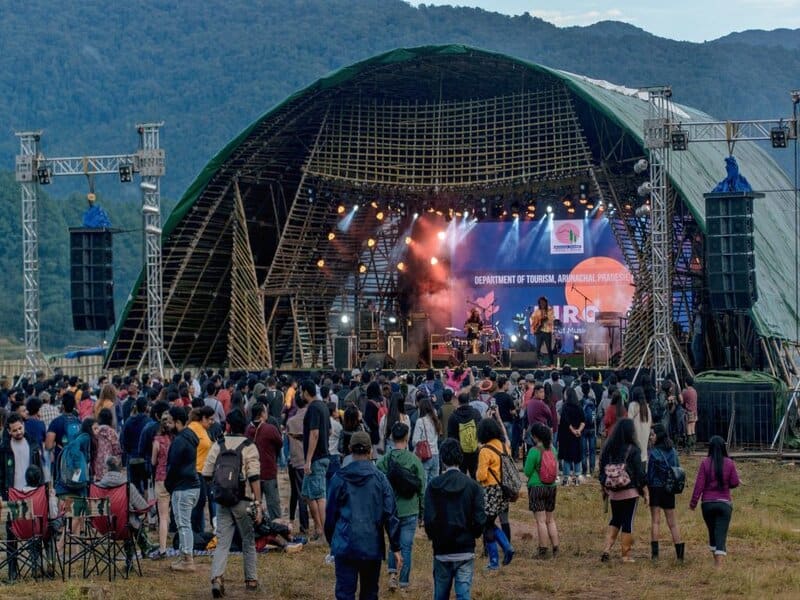 II. Mahindra Independence Rock
The forerunners of promoting rock music in the country, Independence rock (aka I Rock) made a comeback after a 9 year hiatus to Mumbai last November. The festival was launched in 1986 and is one of India's oldest and longest running music festivals. The best of Indian rock music was born here having witnessed the likes of acts such as Pentagram, Bloodywood, Parikrama, Indus Creed and more.
Dates: 4th-5th November, 2023
Price: Rs. 2500 onwards
Know more here.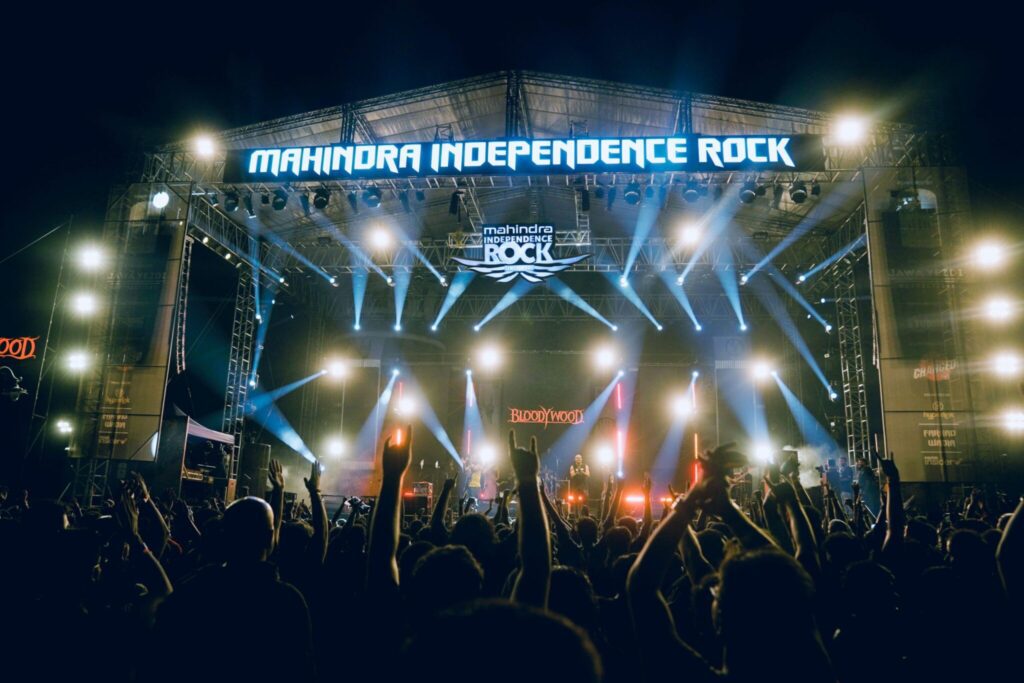 III. Echoes of Earth
India's greenest music festival returns for its 6th edition in Bengaluru with a line up of 40+ international and local acts. Amongst this eclectic lineup of artists are Sid Sriram, Thaikuddam Bridge, Jitwam and Yung Raja. Added to a music curation like no other, the festival is also popular for its sustainability innovations such as a solar powered stage, an organic flea market and stages and art installations built using upcycled materials.
Dates: 2nd-3rd December, 2023
Price: Rs. 5100 onwards
Know more here.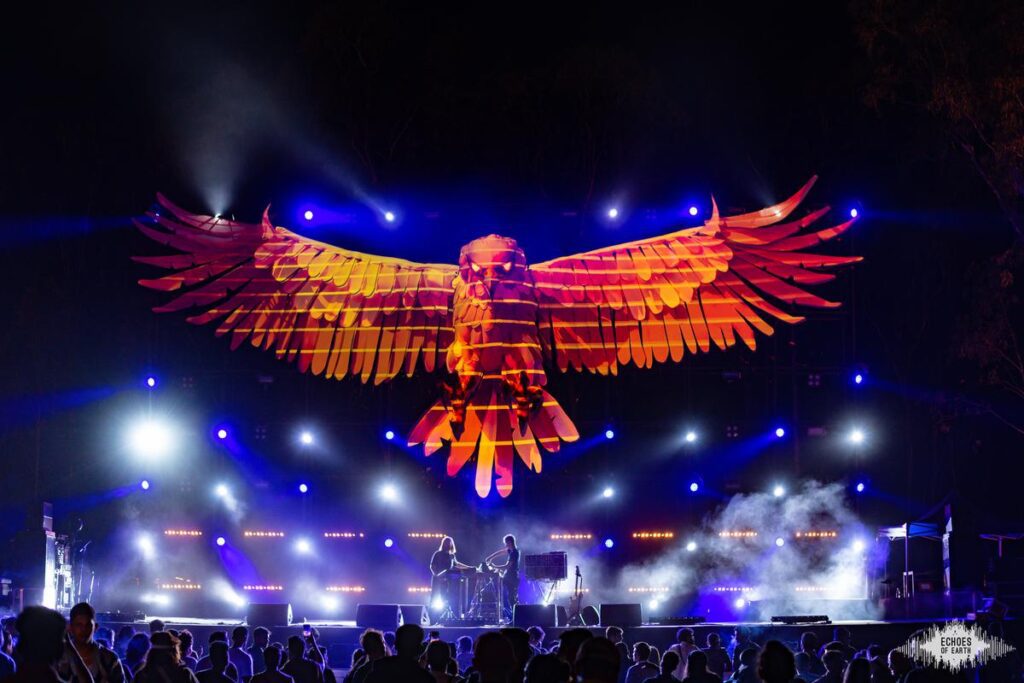 IV. Magnetic Fields
Magnetic fields is one of India's premier music experiences taking place in the confines of a 17th century palace in Alsisar, Rajasthan. Positioned as one of India's 'most forward thinking' festivals, Magnetic Fields has consistently curated a line up of lesser known sounds and artists that are set to become future tastemakers. The festival also offers a multicultural experience through wellness workshops, flea markets etc.
Dates: 15th-17th December, 2023
Price: Rs. 16,000 onwards
Know more here.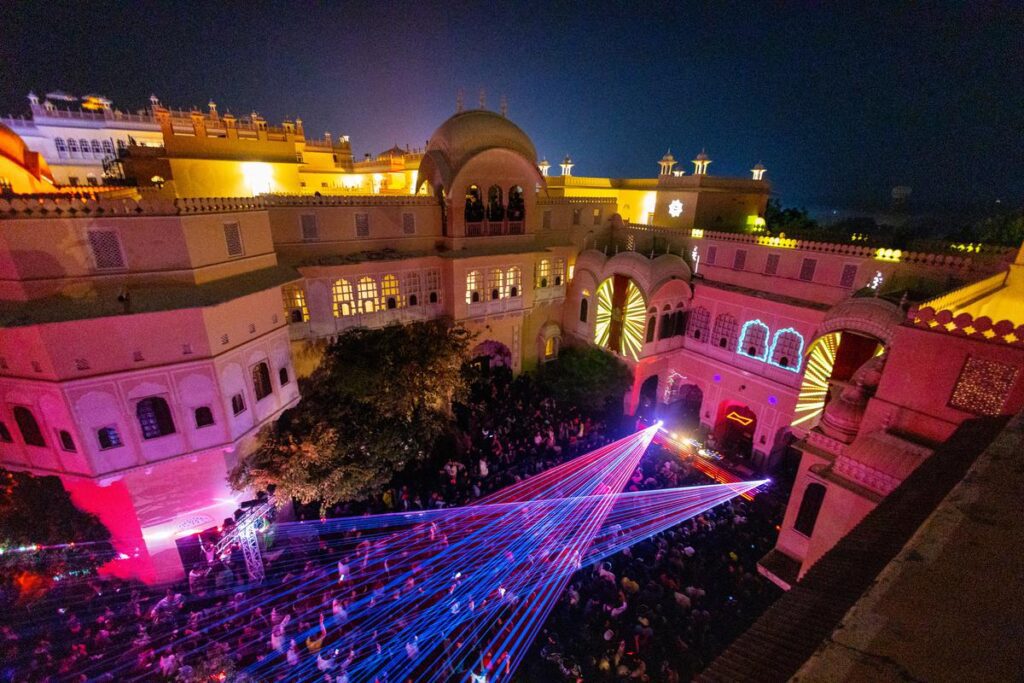 V. Bacardi NH7 Weekender
Positioned as the 'happiest music festival' makes its way back to Pune for a 3-day extravaganza bringing together a fresh line up of international and local acts. Converging distinct diaspora acts such as Cartel Madras to hosting iconic live acts such as M.I.A ,Monuments, Ezra Collective and more, this edition of the festival is a fresh mix of genres and music styles.
Dates: 1st-3rd December, 2023
Price: Rs. 2999 onwards
Know more here.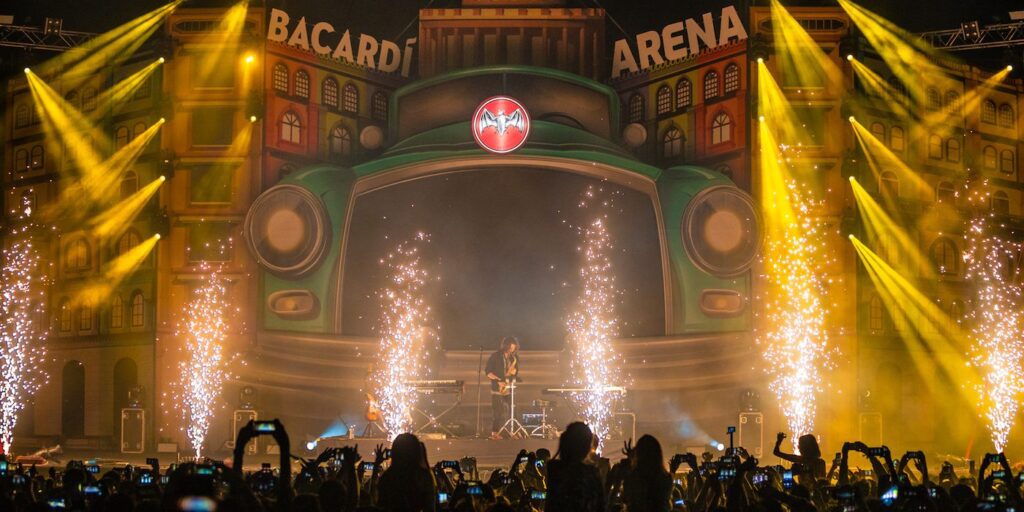 VI. Lollapalooza India
The second Indian edition of Lolla India is set to take over Mumbai in January 2024. The festival was the first in the world to explore a multi-stage concept, one that has become a staple tradition for most festivals worldwide. The two-day festival is set to host 20+ hours of music from across the globe following the likes of its previous line up consisting of Imagine dragons, AP Dhillon, The Strokes etc.
Dates: 27th-28th January, 2024
Price: Rs. 6999 onwards
Know more here.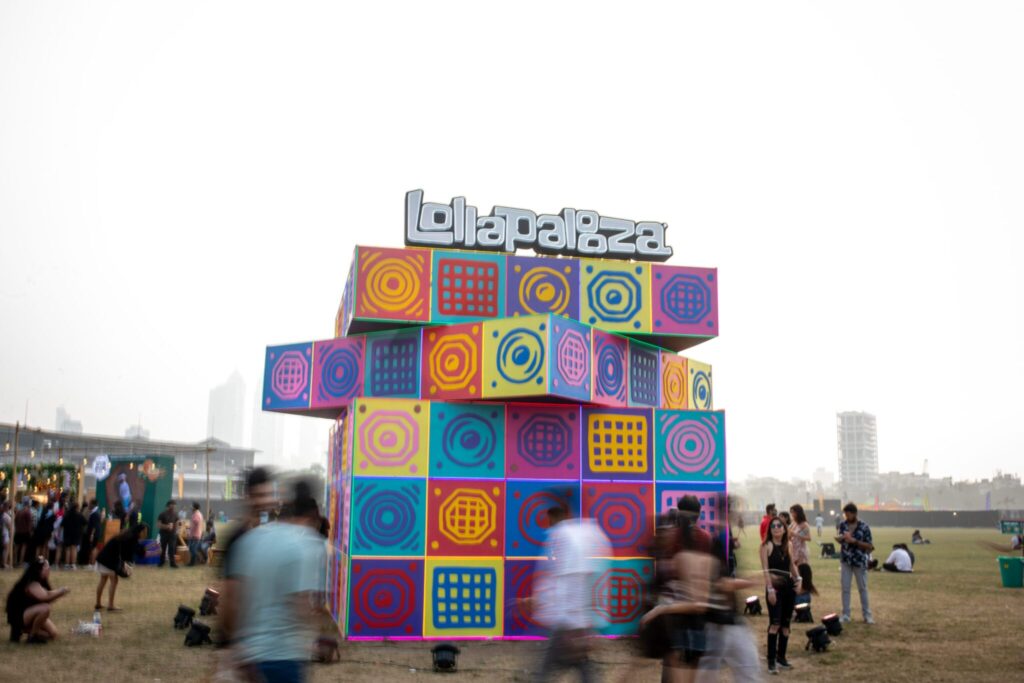 VII. VH1 Supersonic
5 massive stages, 10+ genres and 90+ artists converge in what is one of India's most expansive music experiences, Vh1 supersonic is set to celebrate the grandeur of pop and electronic music worldwide at its 2024 edition.
Dates: 16th-18th February, 2024
Price: Rs. 2500 onwards
Know more here.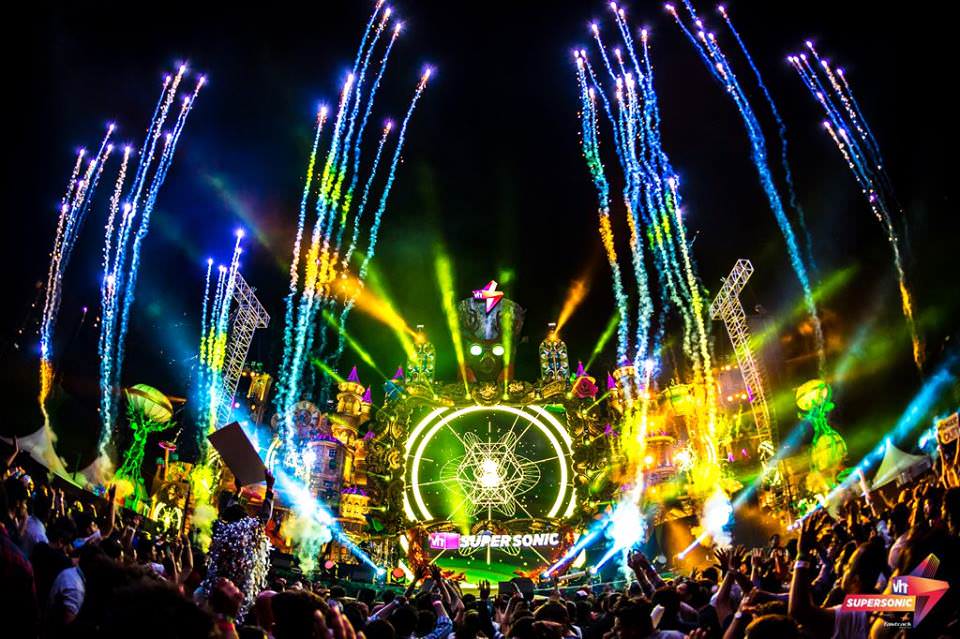 VIII. DGTL India
Amsterdam-based electronic festival DGTL is a multi-city experience that brings together several sub-genres of electronic music under one roof. A visceral experience like no other, DGTL is visually stimulating as it is sonically mesmerizing. This year the festival is set to travel to Bengaluru and Mumbai.
Dates: November 17th & 18th (Bengaluru), November 18th & 19th (Mumbai), 2023
Price: Rs.2600 onwards
Know more here.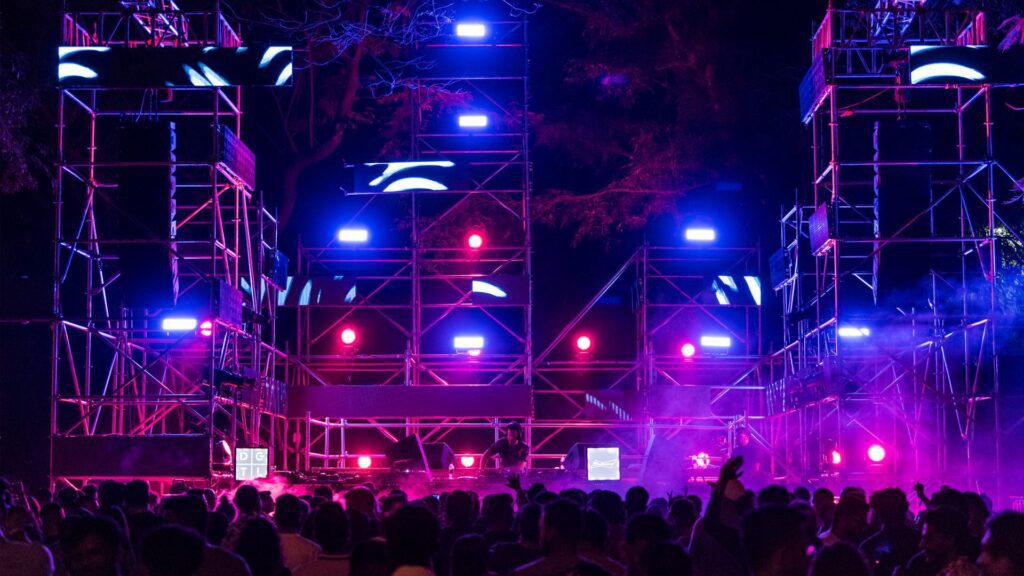 IX. Sunburn Goa
Veterans of electronic music festivals in Asia, Sunburn is on every beginner's guide to music festivals in the country. The festival which set out in 2007 to support the international and local Electronic Dance Music (EDM) community has expanded massively in the past decade.
Dates: 28th-31st December, 2023
Price: Rs.3000 onwards
Know more here.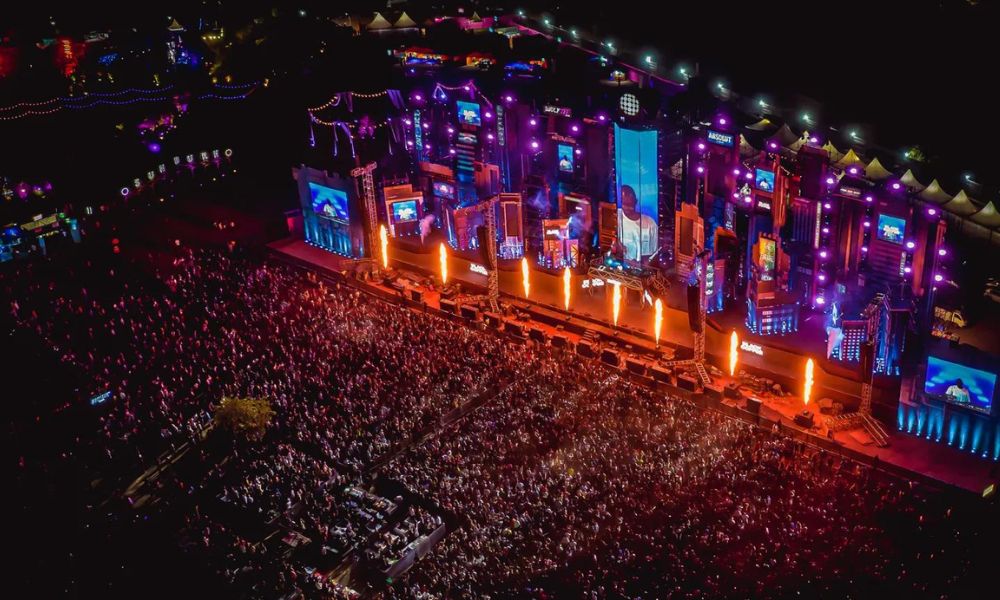 X. Bangalore Open Air
There are very few festivals in the country that caters to a niche community of passionate listeners. Bangalore Open Air is made by and for the hard rock and metal music fans in the country. Lauded as India's only dedicated open air festival for heavy metal music, the annual festival converges the very best that the genre has to offer from across the globe over one power-packed weekend.
Dates: 9th-10th February, 2024
Price: Rs. 2500 onwards
Know more here.