In the hustle and bustle of city life, we forget to take a moment out to breathe quite often. Taking a moment to appreciate the 'state of being' is something that is lacking in our daily 'to-do' list. 'Thairaav' by Skandh poses a similar question, when did you last pause and ask yourself if you are at peace? Released on the 1st of October, the EP features five tracks and runs around 15 minutes.

Thairaav is the third EP curated by the Lucknow-based artist who has been releasing music since the lockdown back in 2020. The project came into being when he experienced an identity crisis as an individual, the EP talks about how he feels about himself and his life while also painting themes that most of us can relate to. The fact that he uses his musicality and the artistic persona of 'Skandh' as a form of expression and escapism is quite beautiful and appreciable. The EP features his real-life incidents and thoughts that he turned into the tracks.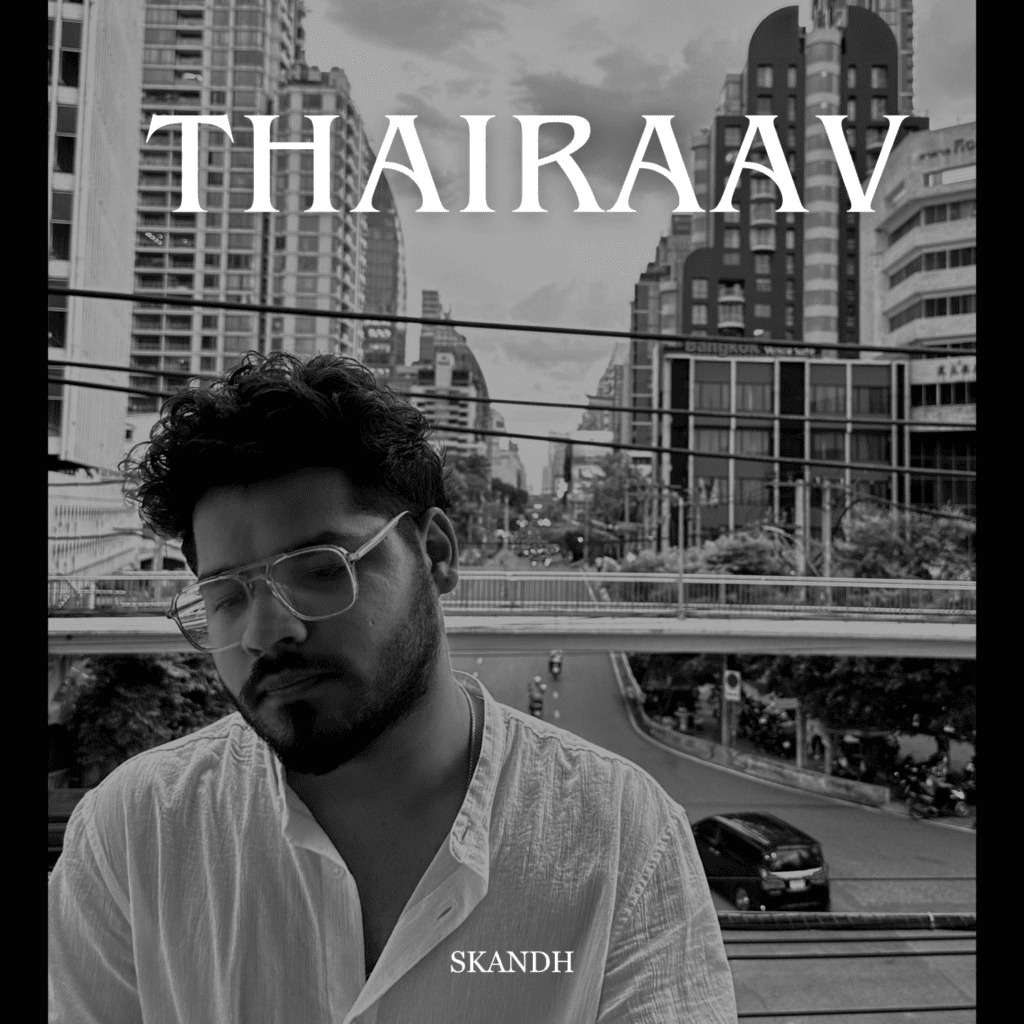 The sound of 'Thairaav' is contributed by Yung Satya, Gautam Hebbar, and One Trxbe. The project features a quite laid-back production with calm and melodic tones that give way to Skandh as he speaks his heart out. The music of Thairaav compliments the lyrical content the EP presents. Out of five pieces, my favorite was 'Ghutan'. Produced by One Trxbe, the track has a rather relaxed and easy-going production while setting the tone for Skandh as he voices himself. The track talks about the suffocation one feels in a relationship because they are unable to open up and be themselves freely. The artist expresses his own experiences wherein he felt that he was suffocating while trying to be the 'Mr Perfect' his partner would desire, all while killing his inner self.

Distributed by Dhanji's very own Thaltej Publishing Company, 'Thairaav' showcases how an artist can bridge his artistry with his individuality. While there are certain instances that one would assume as amateur attempts to achieve a sound, a few raw moments here and there that the picky ones wouldn't be very appreciative of, the EP is indeed a heartfelt one.