The face of contemporary Punjabi music, Karan Aujla, and the new darling of Punjabi music industry, producer, Ikky, who put out their EP, 'Four You' earlier this year to critical acclaim, seem to be in a creatively fulfilling space with each other as they've released another collaborative project, this time a 9-track album, 'Making Memories'. The album is a collection of refreshing, summery tracks that are not only great as singles but also maintain a consistent 'contemporary punjabi-pop' soundscape.
A cinematic synth intro, 'Girl, I Love You', co-produced by Euro, creates a serene atmosphere as one enters into the album, immersing the listener in the ambience of a futuristic utopian night. The intro transitions smoothly to a guitar based track, 'What…?'. An ever so eloquent Karan Aujla, endows his persona to this bouncy beat by Ikky and Euro from the first note itself. His confidence shines through the well written melodies and lyrics as he describes his love interest with purity and passion. 'Admirin' You' brings some funk into the picture as Aujla continues to exude his charm, this time accompanied by the Canadian singer, Preston Pablo, whose distinct singing style makes the track a lot more tasteful.

It is evident from the first few tracks itself that Ikky and Karan Aujla have mastered the art of making melodies but what's surprising is the fact that no samples or loops have been used by any of the producers involved in the album. Even while switching up the song structure or dabbling into different moods, they've somehow managed to maintain the same level of infectiousness in those compositions throughout the project.
"After years of building, dreaming and working over every last detail of this album with Karan and our creative teams, Making Memories is finally out in the world. I'm so happy to share this project and see it take on a life of its own. Karan and I put our all into this album and had the best time creating and experimenting together to bring everyone a complete vision of our favourite combined musical styles."

Ikky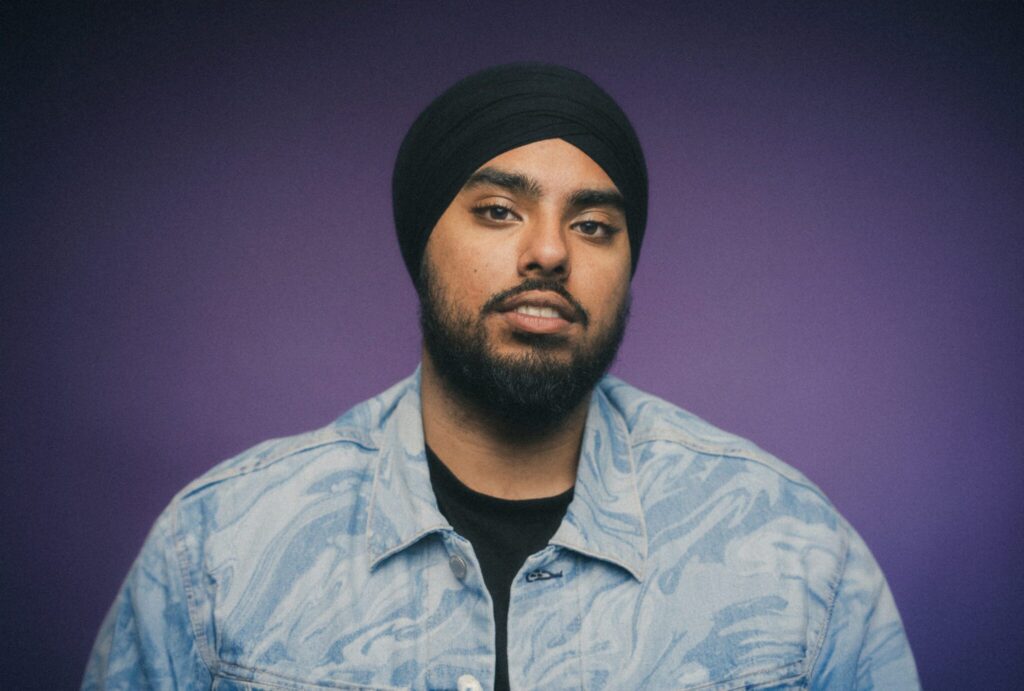 If the singing and compositions weren't enough, Aujla flaunts his songwriting in tracks like 'Jee Ni Lagda' and 'Champions Anthem'. In the former he writes from the female perspective, underlining his imperfections and shortcomings in the relationship while for the latter one, he summons the vintage Karan Aujla as he boasts of his hardwork and achievements. Two tracks having completely different writing styles but both executed with perfection.
For the album's focus single 'Try Me', Ikky and Aujla tred back to their roots of Bhangra music for inspiration as they try to motivate the listeners in being confident in themselves.
'Softly' also takes from the Punjabi folk music which is modernised by switching the traditional instruments with guitars and drums, keeping the melodies and singing as close to the roots as possible.
The final two tracks 'You' and 'Bachke Bachke' lose the folk influences and again try something new by delving deeper into the synth pop sound while having their respective, extremely catchy hook lines as the USP. Toronto based singer Yarah's heavenly vocals harmonizing with Ikky's electric guitar end the album beautifully.
With 'Making Memories', Ikky and Aujla have managed to give us a much needed, perfectly balanced summer album. It is very certain that Aujla's punjabi-folk music sensibilities combined with Ikky's knowledge of the more accessible western new-age sounds will help open up their music to a whole new audience outside of the Punjabi diaspora. This project is milestone for both the artists as they embark on a journey to take this modern Punjabi sound forward and make it a part of global music conversations.