Debajyoti Biswas, Dublin-based Indian singer-songwriter, releases his new EP titled 'Changing'. The EP, produced under the label Renesa Records and recorded at Studio Imaginarium in Kolkata, showcases Biswas' reflective and poignant take on coping with change, heartbreak, and finding one's true north.
'Changing' is a 5 track EP that seamlessly blends elements of country and pop-rock genres. The songs are mostly written in English and the music is reminiscent of artists like Sting, John Mayer, Eddie Vedder, and Coldplay. The EP opens with the title track, 'Changing'. This song sets the tone with paced strumming and tranquil keynotes, perfectly complementing Biswas' resonant vocals and nuanced lyrics. The song is stirring, reflecting on past moments and the changes they brought. The melodies have a youthful innocence to it and the guitars add a touch of nostalgia.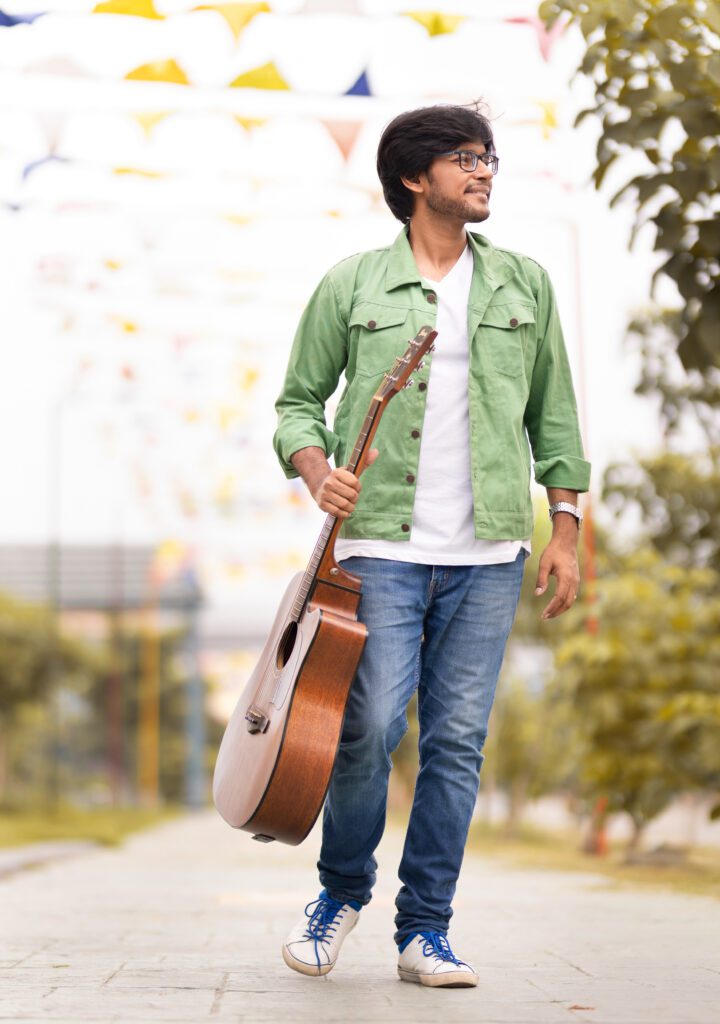 Following 'Changing' is 'Daydreamer,' which showcases Biswas' soft pop-rock tonality. The song features heartfelt lyrics and a delectable guitar riff melody that creates a laid-back atmosphere. In the third track 'Fly' we are greeted with a melancholic and pensive rhythm. It is here where the singer begins to unwind from his introspective journey, delivering a piano-laced melody that gradually builds into a powerful rock ballad. The lyrics hit hard with their relatability and the EP gets progressively hopeful. We hear a powerful guitar solo that elevates the energy of the track, leaving a lasting impression on the listener.
'Falling' is a beautifully crafted song that captures the essence of heartbreak and the struggle to move on. The honest lyrics and a sweet surrender to vulnerability make this track resonate deeply. The track is predominantly driven by vocals, and Biswas showcases his remarkable singing ability. As the song progresses, there is a sense of acceptance and embracing the differences that come with change.
The final track 'Free' is a bilingual (English and Bengali) narration of Biswas' journey dealing with his younger self. The song starts off with assertive vocal harmonies and seamlessly transitions between languages, adding a unique flavor to the EP. The songwriting is phenomenal and there is a sense of empathy in this last track. The song stays with you long after it ends and the music continues to ring in your ears.
Each song in this EP was sincere and you might find yourself going back and listening to all of them again. Debajyoti Biswas is a talented singer-songwriter and it's evident he has poured his heart and soul into the creation of this EP. His ability to capture complex emotions through his music is truly remarkable. We enjoyed writing about this as much as we liked listening to it. We truly await more songs from him and look forward to seeing him evolve in the industry!