Released on the 22nd of September, 'Hungama Pogo' features 9 pieces including an intro, interlude, and an outro that are placed perfectly to deliver an experience. Created by Thapa, featuring Culture Ghalib, Akarsh, Dr Chaand, and Wolf.cryman, the concept album runs for 24 minutes.

The 6 tracks of the EP present a feeling of nostalgia to the ones in their 20s now. The tracks are themed around some famous cartoons such as Doraemon and Chota Bheem as well as TV shows such as Takeshi's Castle and Power Rangers and other pieces of content that one would consume as a decade ago. The whole EP is curated to reminisce a TV, hence the ad break between the six tracks, I also feel that the random placements of tracks were intended to indicate how one would switch between channels and shows and pick up on one that seemed worth it. Another aspect that I liked about the EP was how aptly the idea of 'nostalgia' was presented. Come to think of it, it doesn't only talk about simply missing one's childhood, the memories are also often contrasted to the now adult life we live, it also foreshadows loneliness, one's tendency to run away from responsibilities, feelings of escapism, envy, and jealousy. Although a comic project, this addition about the contrasting lives shows how meticulously has the project been made.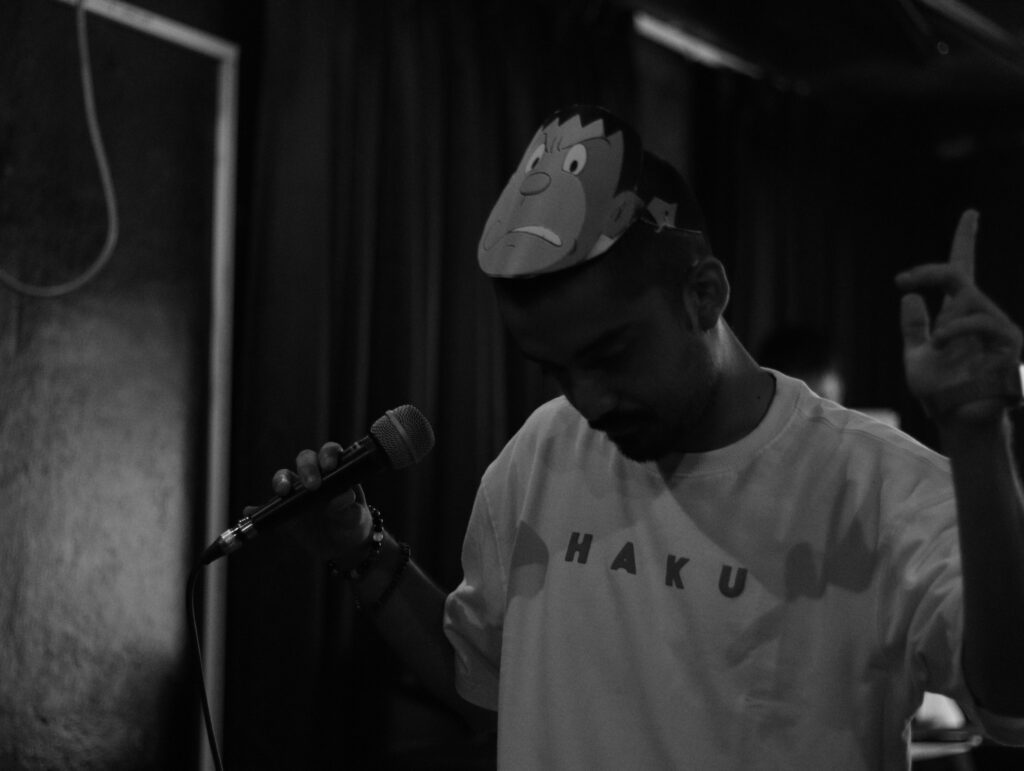 Out of the 6 tracks, 'mai hoon gian' and 'red ranger' stand out for me. In the track 'mai hoon gian', Thapa openly accepts his inability to sing as he initiates the comic setting. He croaks out melodies in an amusing way while relating himself to the cartoon character, and just like Gian, Thapa too continues to sing and embrace his raw and unpolished musical skills. The track portrays the feeling of self-love and self-confidence because no matter how badly Gian sings, he won't stop till he is done and Thapa intends to inculcate the same credence. One can't deny the human tendency to be reluctant towards our responsibilities, some of us aren't quite enthusiastic about leadership opportunities which would result in stress and strain later on. The track 'red ranger' fluently represents this mentality as Thapa and Akarsh hysterically talk about their problems with amenability and being a 'red ranger' in real life.

The sound of Hungama Pogo brings yet another perspective to the beauty the album possesses. Produced by Akarsh, with an additional afrobeat production feature from Arieenati, the album features samples from the original shows that are talked about, 90's style synths, peerless guitar samples by Akarsh, and compositions with ukulele and tabla sounds.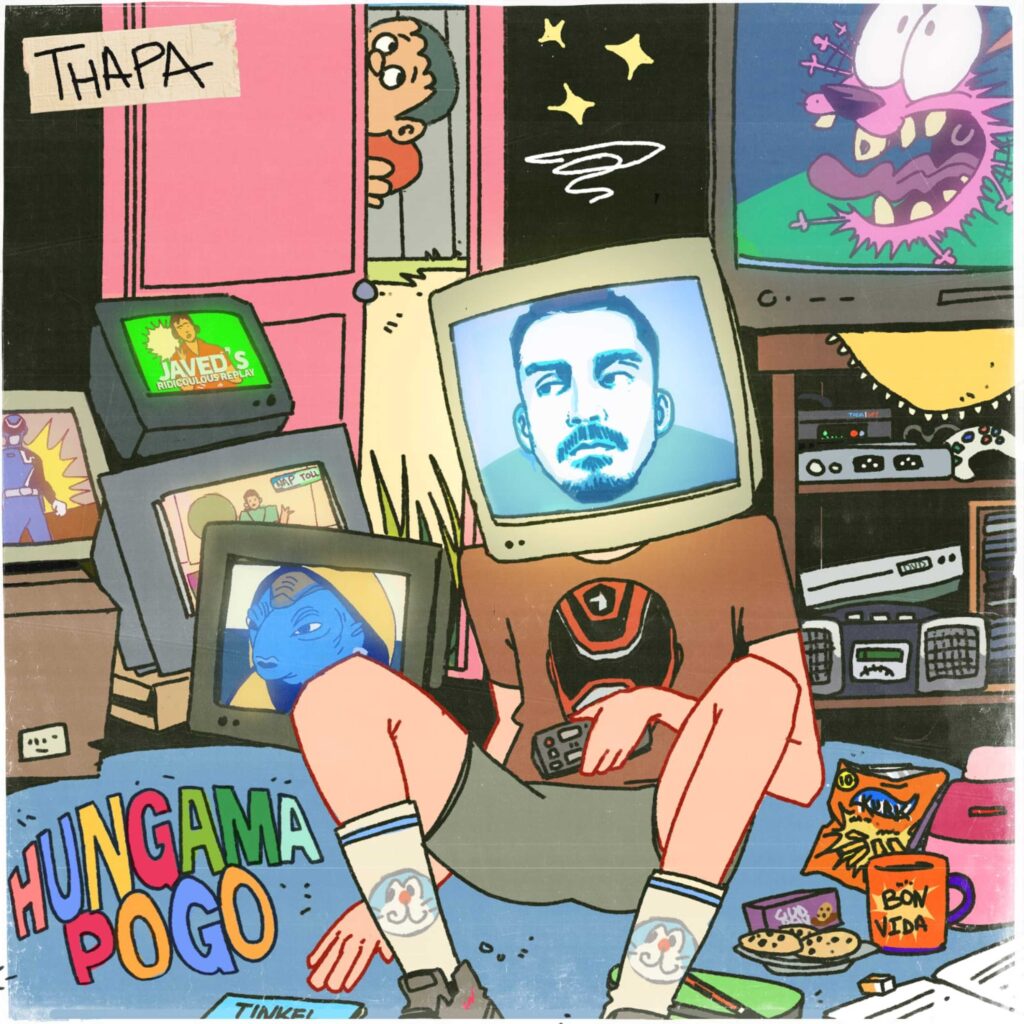 The cover art of the album is quite accurate in terms of representing the whole setting. Thapa, seemingly in his younger version, can be seen sitting in the middle of a room glued to a TV and surrounded by more CRT pieces displaying different shows that used to run back then. 'Hungama Pogo' is quite an entertaining project that is set outside the saturated DHH scene. It presents a newer perspective on the nostalgia most of us feel. Further complemented by a staggering production by Akarsh, the album is worth a listen!